Mold Inspection
Mold Inspection Training from Professional Mold Inspection Institute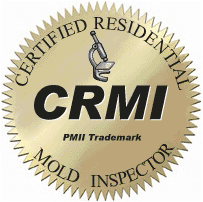 Hours: 90 | Type: Online / Distance
The 90 hour Certified Residential Mold Inspector course is the introductory course that provides you with a CRMI designation once you have completed the training and passed the online exam at the end of the course. This certificates enables you to do mold inspections, mold assessments, and clearance testing on residential properties (up to a 4-plex).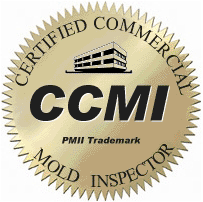 The 16 hour Certified Commercial Mold Inspector course will teach you the important differences in mold inspections and mold inspection reports between residential and commercial properties. After completing this course, you will know how to perform a professional mold inspection (mold assessment) for office buildings, shopping centers, warehouses, apartment complexes, and more!
Special Package Deal!
Mold Certification Course Package: $499
Remember, right now when you order the Mold Certification Course Package, you get all 4 of the mold courses: the Certified Residential Mold Inspection Course, Certified Commercial Mold Inspection Course, Certified Mold Remediation Course, and Mold Remediation Protocols Course for one low price! (also includes free Marketing/Business Development Course, free 1-year membership to
NAMRI
, & free 1-year
inspecthost.com
website subscription!)
---
Benefits of Interactive Training
Both of the mold inspection courses are interactive and can be taken completely online or you can go through the course lessons from the cd-roms that we send you and login online to take your quizzes and exams. The courses are not just text on the screen. The interactive mold training includes text, audio, videos, images, diagrams, electronic flashcards, online quizzes, and more.
You can log in to the courses whenever you want and go through each course as quickly or as slowly as you want. If you're purchasing the mold certification course package which contains multiple mold certification courses, you can start by taking one course to get certified and then taking the other courses as you have time or saving them for continuing education down the road. Interactive training is a great method for learning mold inspection and mold assessment.